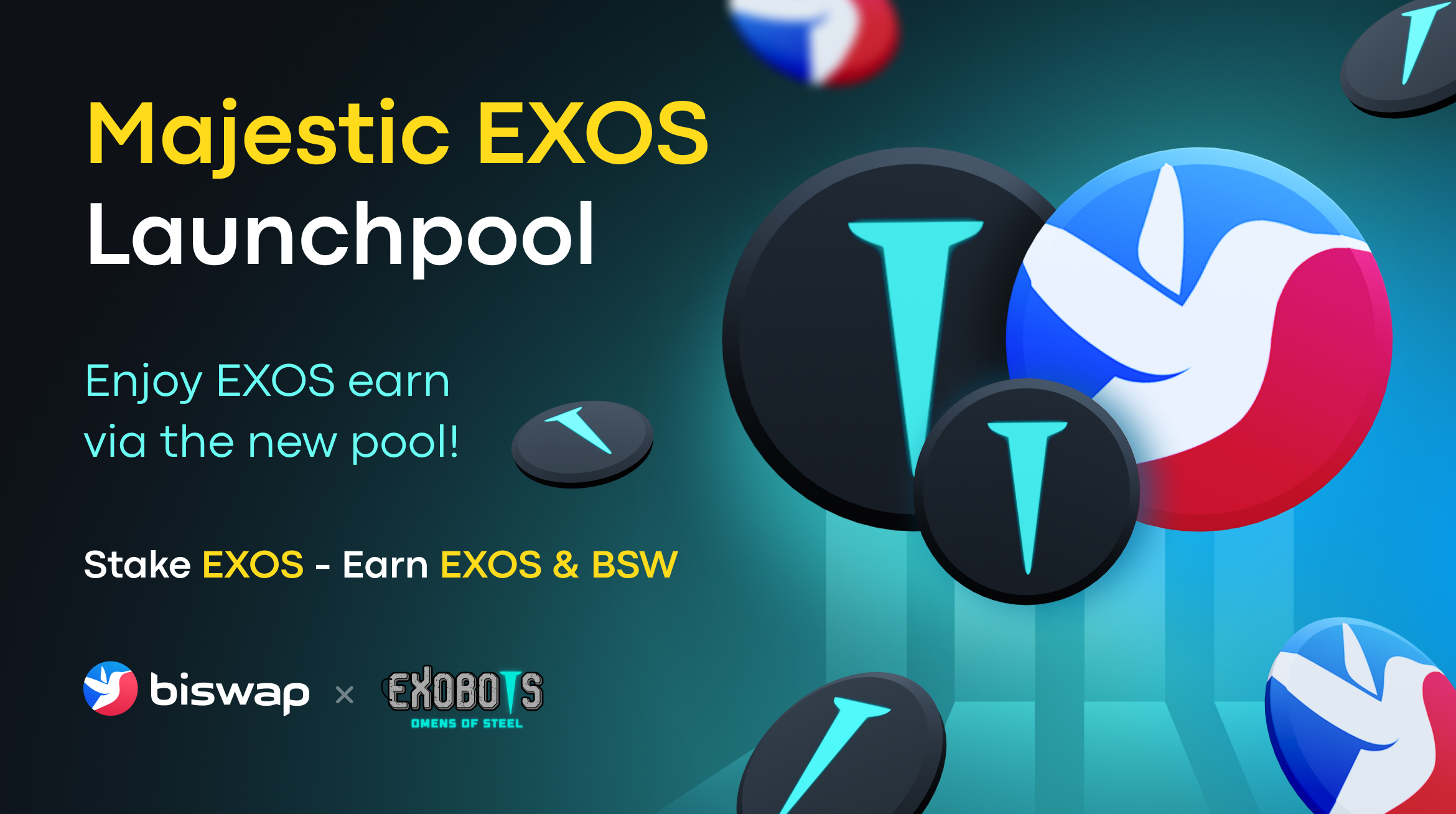 09 Jun

EXOS Staking now opened on Biswap
EXOS/BSW Launchpool! Stake ONE – Earn TWO Tokens!
Is it double profit Launchpool? Yes, it is! Only on Biswap:
⭐️Stake EXOS
⭐️Earn EXOS & BSW
👉https://biswap.org/pools/stake_tokens
📆 Duration: 30 days
📍 No max stake per user.
Look what's waiting for you:
💵 Towering APR
💵 Exceptional offer for EXOS Holders
💵 Gain two worthy tokens in return
Don't forget to try out Alpha Version of Exobots Game:
🎮https://exobotsgame.com/
Turn one token into two on Biswap!
#BiswapDEX #DEX #DeFi