02 Jan

Exobots Marketplace Guide

Remember, always use the official links and never connect your digital wallet to anything other than the official links: https://marketplace.exobotsgame.com/

1. Enter to the marketplace and log in with your wallet. The login is located at the top right of the marketplace.

2. After clicking on login your wallet will open requesting the signature of interaction with the contract of our marketplace. Remember that by signing this you accept the ToS of the marketplace. If you want more information you can check them in the following link: https://marketplace.exobotsgame.com/privacy-policy/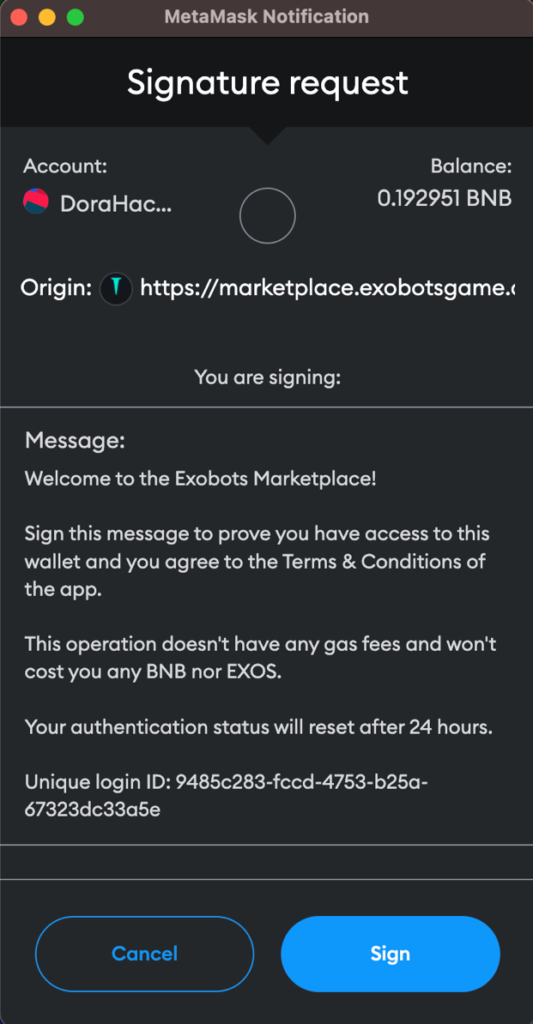 3. After logging in, you will get a new message to link your e-mail, this step is not mandatory but if you want your NFT appear in the game to merge or play with them it will be. If you decide to make link in your e-mail, just follow the steps and put the code that you will receive in the e-mail.
Link e-mail example: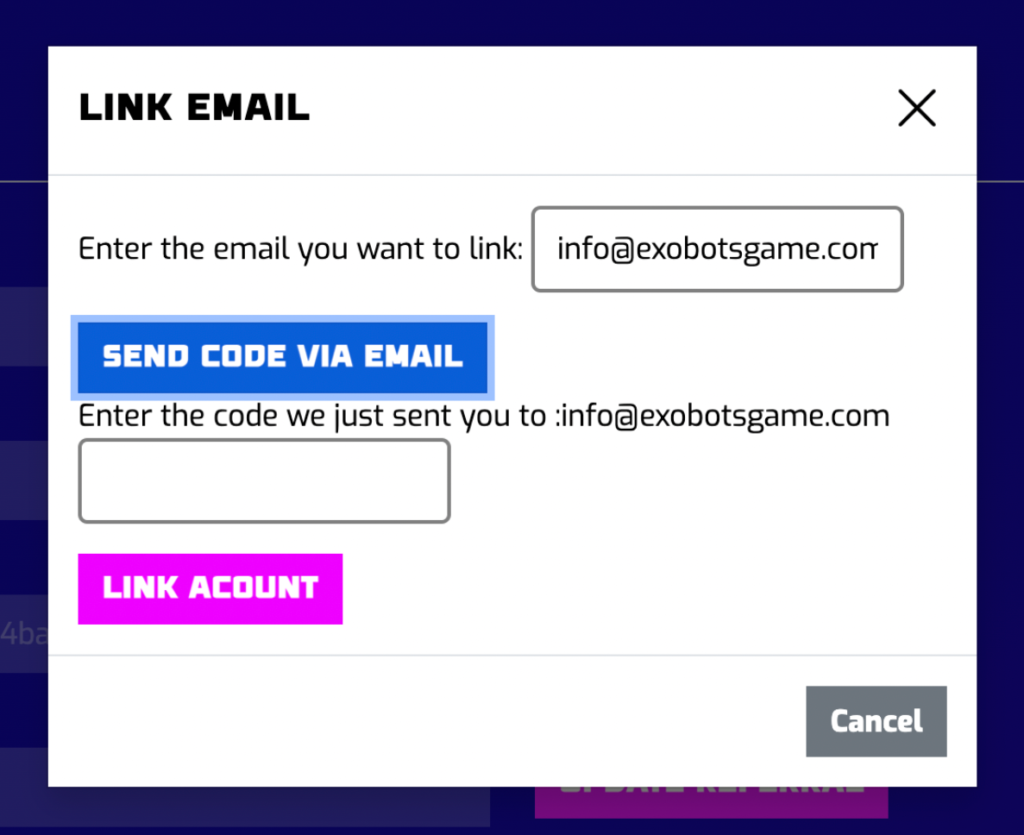 After this step your account and your wallet will be linked and your in-game NFTs will appear in the marketplace and vice versa.
*NOTE: The function to change the nickname is not yet available but will be soon.
4. At this point you will have several tabs:
My Exobots: these are the Exobots you have in your wallet, either purchased or marketplaces (remember that to see the merges you must have made your account with the marketplace).

My market: these are the Exobots that you have placed for sale so that you can access them quickly.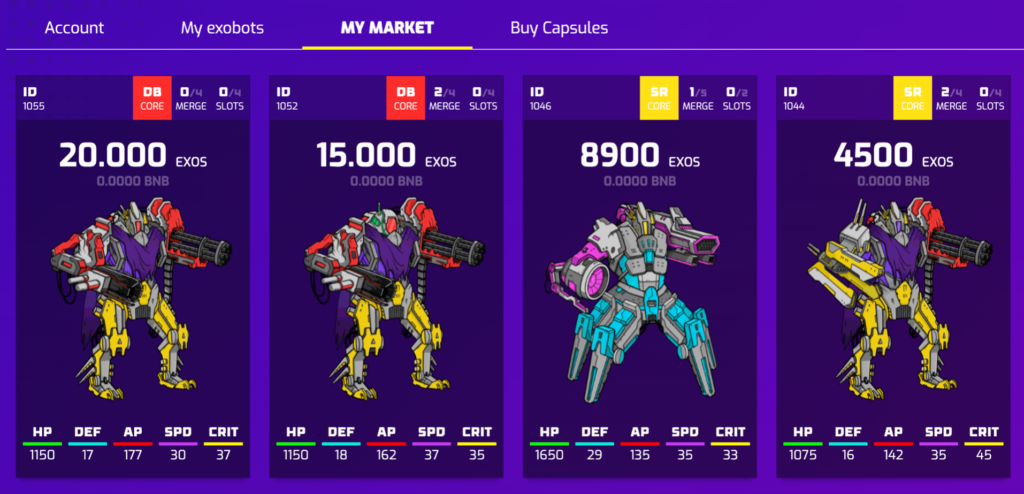 Buy capsules: to make merge it is necessary to have a certain number of boxes that will depend on the quality of merge you are looking for. We will provide more information on this in the coming weeks.
The amount of boxes required in each merge is shown in the Merge screen and varies depending on what you are going to merge.