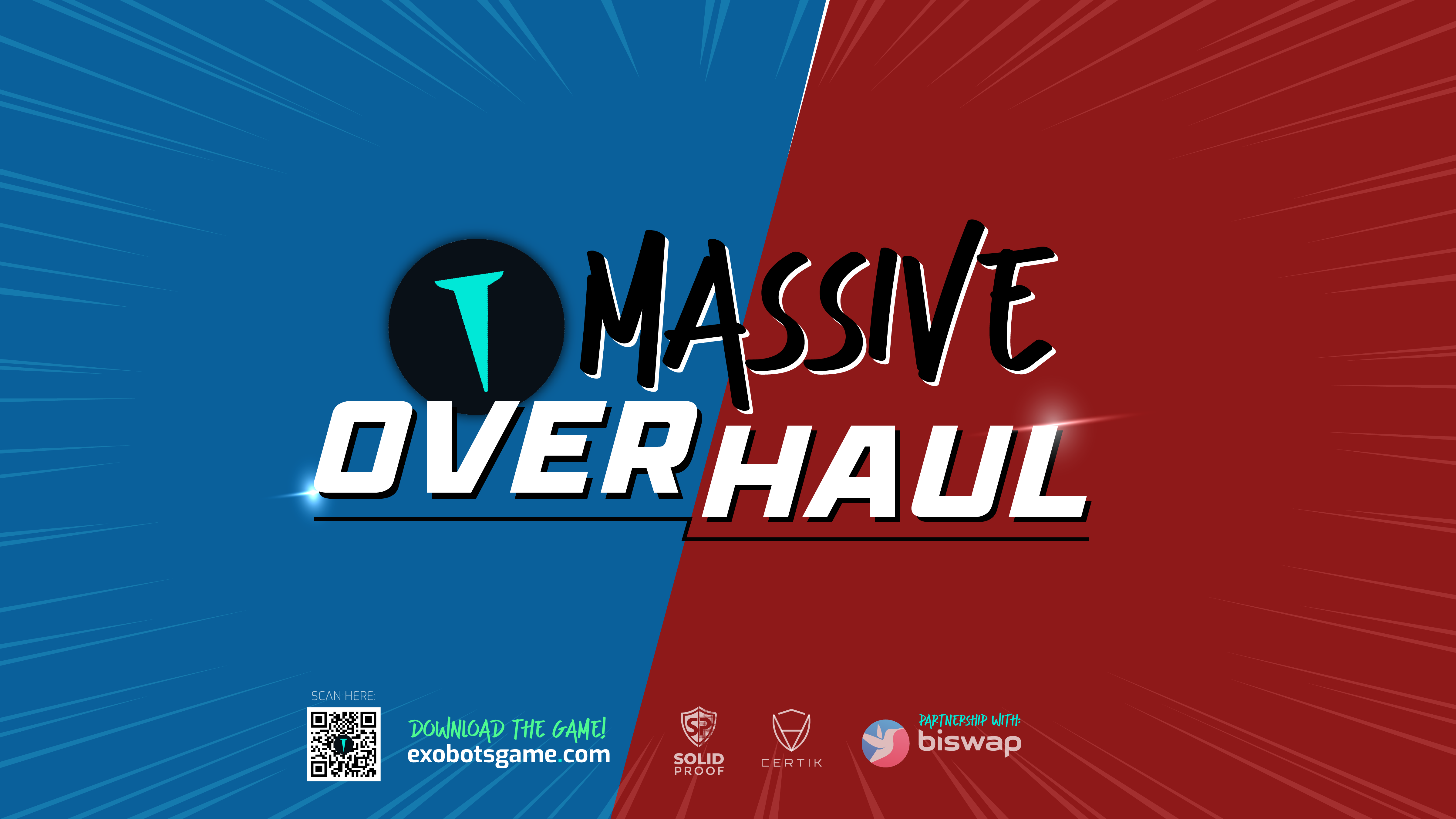 31 Oct

Alpha Update: Massive Overhaul

Greetings to the Exobots community!

It's been a while since the last art update for our game, so here's some news for you.

As you know, Exobots: Omens of Steel is already approaching its Beta phase, which you will soon be able to try.

During the current Alpha phase and thanks to your feedback and the countless tests we have carried out, our game is much more stable technically and mechanically.

Also, we are having a blast testing our PvP mode and we can say that it is really fun! We are looking forward to trying it out with you.

So, having created the technical core of our game, what about the aesthetics? With the gameplay foundations in place, for the Beta phase of Exobots: Omens of Steel, we in the art team have spent much of our time updating the art in general, prioritizing the user experience while laying down a more attractive design. for your future NFTs.

We are excited to say that in a few days you will be able to see the following changes:
New design for all our Exobots: it's time to make a difference in the market. Without losing the main features of the original Exobots, these new models are more stylized and colorful, making them more attractive to the user and to the future purchase/sale of NFTs.
Redesign of menus and combat interface: to accompany the new look of our Exobots, the new aesthetic applied to menus and combat interface is designed for user comfort, maintaining a clear, modern, attractive and minimalist look.
New design for cards: each piece of your Exobots provides you with a series of cards, which are key to achieving victory in the battles to come. Therefore, the information they contain must be clear and concise. With this redesign, all the key information on your cards is displayed in a practical and effective way, making them easier to memorize and use in combat. At a glance you will know the effect of your card, which piece of the Exobot it belongs to, its target and its range!
New backgrounds: starting from the beginning of the Beta phase, we will gradually introduce new, more detailed and eye-catching backgrounds. Discover different locations inside and outside of Metron City as you destroy your enemies!
New animations, iconography, music, sound effects and more: like the rest of the section, the different elements within the game will adapt to the new general design, in addition to adding new musical themes and sound effects.
As you can see, our little warrior fridges will undergo a much-needed visual upgrade, turning your Exobots into beautiful fighting machines.
We're looking forward to showcasing all of this work, and we're confident that the cool new visuals will help Exobots: Omens of Steel earn a well-deserved place in both the NFT and gaming markets.
In the coming days we will begin to present these news and more.
We hope you like them!